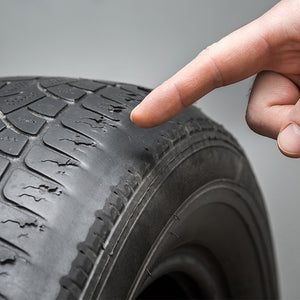 Essentials for Car Tire Maintenance
Since you have invested thousands of dollars in your car, you must ensure that it is properly maintained. This isn't the only reason to pay attention to car maintenance. Maintaining your car on a regular basis is a vital part of ensuring your protection and securing your investment in your vehicle.
Some drivers assume that as long as there is gas in the tank and the oil light comes on, all is well. They tend to forget how important tires are. Tires are one of the most crucial components of your vehicle. Tire checks should be done at least once a month. If you typically drive over potholes and debris in the road, live in a cold climate, or travel long distances, you should get your tires checked on a regular basis.
While routine maintenance is inexpensive, unexpected repairs and replacements can be costly. To avoid, those unforeseen repairs, here are some car tire maintenance essentials you should own.
1.  TIRE PRESSURE GAUGE
First of is the
Portable Tire Gauge

,
it's so little that you can
take it with you everywhere you go
.
The Tire Gauge is a digital air pressure gauge that fits comfortably in your vehicle's glove box or tool compartment, including your motorcycle tool compartment.
But if you want to upgrade your old car and feel safe on the road while driving, this
Wireless Pressure Gauge
is the tool for you!
It has real-time tire pressure monitoring system. With its digital LCD panel, the
unit displays and controls the temperature and pressure of four tires
in real time.
2. TIRE INFLATOR
Now that your tire pressure is checked make it better with an on the go tire inflators.
Let's start with the
Portable Digital Inflator.
This product is easy to use with its bright LCD display where you can easily read and control it. This tire inflator is great for when you're on the go. The hose is
50 cm long
and the rope is
300 cm long
for fast inflation. It connects to any vehicle's
12V cigarette socket
and is regulated by a switch.
To add to your tire inflator option, we have the
Automatic Tire Inflator
. It is compact and portable as well and convenient to use with its
automatic pumping and auto shut-off functions
. It will automatically pump your tires and then turn off until they are fully inflated.
This Automatic Tire Inflator comes with three
(3) nozzle attachments
that can be used on other inflatables and sporting goods. It can be used for hoops, pools, balloons, and other sporting equipment in addition to vehicle tires.
3. TIRE PUNCTURE REPAIR KIT
The
Tire Puncture Repair Kit
is a simple and cost-effective way to repair a punctured tire. One of the most common issues when driving is a tire puncture caused by a sharp object, such as a nail, allowing air to escape.
This helps you to quickly and easily repair any tire without having to remove it from the rim, which is very convenient.
Maintaining your tires is not only fast and easy, but it also keeps you safe and can save you money. These must-have accessories will help you avoid faulty steering and uneven tire wear.

Check out other Car Maintenance Tools here.


---