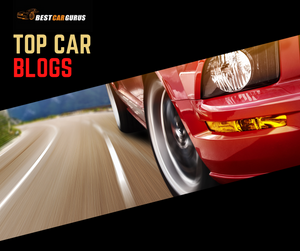 Top Car Blogs
For those who are passionate about the world of automobiles, one way to get into what's hot is by checking out the top auto bloggers that are dominating the digital world. With so many car bloggers wanting to become number one, there are those few who stand out, especially in providing the latest information and events about car stuff and building a community of car enthusiasts. For both newbies and pros in car matters, we created a list of top car bloggers you can follow and subscribe to help you stay updated and get the best and latest information from the automobile world. 
When it comes to the freshest news and information about the auto industry, the Automotive News is the best place to be. This site has the best global reporters and editors worldwide that provide in-depth and coverage about the world of automotive that will meet the needs of the car enthusiasts and what is vital to every business and organization.
Want to buy a new car but haven't decided on what fits your lifestyle? The Motor 1 Car Buying Service will help you get information about the distinct features of various car models. A member of the Motorsport Network company, Motor 1 specializes in every automotive content in different aspects of automobiles. It is also the best place to check out the latest news, car reviews, and buying guides for every car enthusiast worldwide with its best video production in 10 editions using more than five different languages.


An American-based online source of the latest news about automobiles and car shopping place, Autoblog offers nothing but excellent information for every car owners, enthusiasts, and dealers. With more than six million website visitors every month, Autoblog is another top institution when it comes to the best news about the auto industry, and the best place for getting the best car reviews and vehicle shopping tools that will provide an excellent device for every car needs.


Another reliable source to satisfy the thirst for car deals and information is the Car Scoops. From the latest news, scoops, and exposes, Car Scoops offers the best guides and tips straight from the internet. Its editors, bloggers, and scoopers came from different parts of the globe, all armed with the same love and passion for cars and desire to bring the best content and updates for its readers.
Being in the car industry since 1949, Motor Trend prides itself on still being in the lead sources of information on automobiles. Its magazine covers everything that has to do with cars. It dominates the digital world with its blogs that offer ts of information, especially about classic and vintage cars. Be sure to read the Motor Trend Buying Guide before making the final choice for those that are eyeing for new wheels.
When it comes to car reviews, Auto Express is the best place to go. Armed with well-experienced testers, they are sure to provide excellent car reviews and assessments for the first-timers and veterans in car matters. Moreover, its brilliant journalists and editors are experts in the industry and assure their readers their full dedication to bringing the latest news and outstanding feature reports in the car industry. They also have a committed consumer team that provides excellent customer service, especially with monitoring issues.
Established in 2006, Motor Authority started as a website specializing in luxurious car machines. More than a decade later, this car website is now the home of the most beautiful driving machines globally. Exclusively focused on luxurious and high-performing cars in the world, Motor Authority has expert editors that produce nothing but the best and original content and information on what the latest in luxury cars is. Ranging from driving enthusiasts and industry members and in-market consumers, Motor Authority continues to soar high is the best online website for the best performance autos worldwide. 
Top Speed is a digital online source that is distinguishable by its organized and specified categories. Here, searching for information like the specific country, model, and auto shows is much easier than other websites. From car reviews, latest auto gossips, road trips, and car news, Top Speed is also famous for its blogs that tackle about car games.
For those looking for a one-stop-shop about auto information, The Truth About Cars surely has it all for them. This website contains blogs and contents that cover everything a car enthusiast is looking for for-automotive products, reviews, news, and editorial sections and guides. You can never go wrong in this site because of its numerous awards received like Best Blogs of 2011 by Forbes Magazine and the Best of the automotive Web blog in 2005. 
Who says cars cannot contribute to environmental protection and sustainability? The Green Car Congress is the living proof that cars can be Mother Nature's best friend. This website gives so many testimonies that car lovers are also nature-lovers with its topics on environmental-friendly vehicles. Moreover, it discusses issues about technologies for clean transport and policies on supportable mobility. Its goal is to give awareness and encouragement to its readers about the essentiality of zero-emission transport, most notably to the environment. 
For those who want to buy and sell their cars in a less stressful way, Car Advice is the best place to explore. With its commitment to provide a more straightforward way to buy and sell services that every client can enjoy, Car Advice offers free listings and map showing that help their customers deliver a smooth sailing transaction. Moreover, they offer the most extensive online marketplace in Australia, yet it is the easiest and safest buy and sell services for automobiles. With these fantastic perks, Car Advice guarantees there aren't any hidden charges to their clients as they encourage them to contact their buyers or seller directly via email or chat.
One distinction of this online car site is that it is for younger generations who already show their love and passion for automobiles. Made by Adnan Ebrahim, the blog contains lots of articles and contents about the latest innovations and developments about the industry of automotive. It also features retro and vintage cars, and showcase various videos that its community members can enjoy. 
Speed Hunters are made not only of international drivers but also photographers and writers who have the same interests in the car industry. With its array of fascinating articles and features about car stories and culture, muscle, concept, and classic cars, to name a few, this website provides an online shop that sells exclusive equipment, accessories, and other memorabilia that every car lover will dream of having. 
A unique title with astonishing contents-that's what best describes Hooniverse. From industry news and updates, car reviews, and strong community engagement with its contests and other opportunities, Hooniverse provides everything that every driver and car enthusiast will love. Hooniverse also offers audiovisual content for everyone with its podcasts and YouTube channel.
This blog offers a combination of the latest news and information about the automobile industry and environmentally-friendly reports and updates. From car premiers, car shows, concept and eco-cars, and prototype spy shots, The Torque Report is another best source of everything a car lover will need. 
Created by Kelsey Media, Fast Car offers the best and latest articles that can guide car owners and enthusiasts about the latest happenings in the automotive world. With its tips and tricks, any car lover will inevitably never go wrong, whether in purchasing a new car or wanting to know the latest in the industry. 
What Car is the most reliable guide for every UK car buyer. From what car to avail, advises to become a good car owner, seller, or buyer, What Car has been the best adviser as it established itself one of the leading car-buying brands for more than 45 years. 
From the blog title itself, the Exotic Car List offers the best yet the unique cars that no one sees anywhere. For those interested in availing exotic cars, they should check out this site first because it offers the best guide with its rich and very detailed information about every exotic car available in the market. They can also check out the reviews, prices, and comparisons.
Another most trusted car blog in the car industry, Car and Driver is a must-checked website, especially for those who are considering purchasing a new car. This site has the best and most reliable information, ranging from car reviews, bits of advice, comparison articles, and road tests. No one can ever go wrong with heading to this website.  
---